---
Laser-Matter-Interaction-2010-Home-Page
Topical Research Conference
"Research Trends in Laser Matter Interaction 2010"
Fast Ignition Laser
Thermonuclear Fusion
Hot Dense Matter/Warm Dense Matter
Ultrashort Laser Pulses/X-Ray Lasers/
Free Electron Lasers
May 7- 8, 2010
La Jolla , California 92037
---
REGISTRATION
---

ON-LINE-APPLICATION
NO REGISTRATION FEE PAYMENT INVOLVED.
Registration Form is Emailed Directly to Applicant.

---
Print PDF Registration Form and Mail It:
PDF
---

ON-LINE REGISTRATION
SECURE ON-LINE PAYMENT
Not Available for This Conference
---
E-Mail:
FSRC@stefan-university.edu
Mailing Address:
LJ-INTERNATIONAL SCHOOL of SCIENCE
POBox 2946
La Jolla ,CA 92038-2946
---
REIMBURSEMENT
The SFC-F S R C fully reimburse the paid registration
fee to the participant who cannot attend the conference, and did notify
the SFC-F S R C within the time period , stated on the registration form for the particular
conference, prior to the Conference date.
All the SFC-F S R C publications are offered to that researcher at the participant's
discount.
---
SUPPORT
The La Jolla International School of Science supports all invited speakers and their collaborators equally, by subsidizing their registration fee (subsidized registration fee is $400, otherwise $500), rather than supporting in full several speakers.
INVITED SPEAKERS are expected to secure subsidized registration fees, travel and accommodation funding, independent of the SFC-F S R C,
through their sponsoring organizations .
---
PhD STUDENTS
THE LA JOLLA INTERNATIONAL SCHOOL OF SCIENCE STRONGLY ENCOURAGES PARTICIPATION OF PhD students, BY WAIVING THEIR REGISTRATION FEE.
The FSRC COVERS IN FULL PER DIEM EXPENSES OF INVITED TUTORIAL LECTURERS.
FOR EACH TUTORIAL WORK ACCEPTED FOR PUBLISHING IN "GRADUATE COURSES Series" THE FSRC OFFERS TO AUTHOR(S) THE ROYALTIES IN THE AMOUNT OF 33 % OF PUBLISHER'S NET RECEIPTS ON COPIES SOLD THEREAFTER.
---
SPECIAL FUND
A limited special fund is provided for each Conference. These resources are used to support, in part, hotel or per diem expenses of a few participants ( invited speakers) at the discretion of the SFC-F S RC Local Executive Committee. Support for travel expenses is not offered.
---
Attendance
Attendance at each Conference is limited to approximately 50 persons.
*invited speakers
*Invited speaker's collaborators and/or PhD students
*Others
---
Previous conferences:
Science and Technology of
LASER-MATTER INTERACTION-2005
October 10 - 12 , 2005.
La Jolla, California 92038-2946.

LASER-MATTER INTERACTION-2004
February 2-4 ,2004, La Jolla, California 92038-2946
High Energy Density Plasma Physics
February 10-12,2003, La Jolla, CA 92037
LASER MATTER INTERACTION
July 24-26, 2000,La Jolla, CA 92037
HIGH-INTENSITY-
SHORT-PULSE LASER PLASMA INTERACTION
August 16-18,1995.La Jolla, CA 92037
INERTIAL CONFINEMENT FUSION
February 4-6,1991.La Jolla, CA 92037

F S R C Books:
INERTIAL CONFINEMENT
FUSION ( American Institute
of Physics, New York,1992)
N.G.Basov, K.A.Brueckner, S.W.Haan, C.Yamanaka (Editors)

Select Topics in Laser-Matter Interaction
(The Stefan University Press Series on
Frontiers in Interdisciplinary physics,2002)
By V. Stefan (Editor)
---
---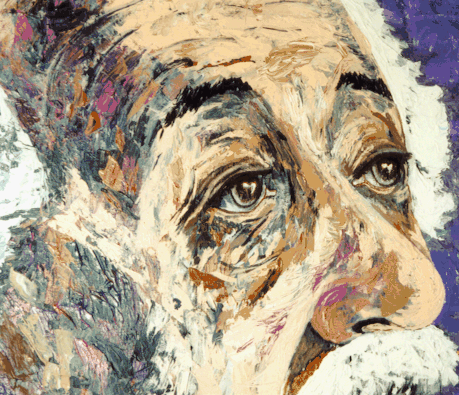 (C) 1996. V. Stefan.
The progress of science presupposes the possibility of unrestricted communication of all results and judgments--freedom of expression and instruction in all realms of intellectual endeavor. The freedom of communication is indispensable for development and extension of scientific knowledge. Such an ideal must be sought unremittingly if scientific thought, and philosophical and creative thinking in general, are to be advanced as far as possible.
Albert EINSTEIN
---
The F S R C is operated by the La Jolla International School of Science jointly with
The Institute for Advanced Physics Studies, La Jolla, California


La Jolla International
School of Science

The Institute for Advanced
Physics Studies


The F S R C is founded in 1989 by Dr. V. Alexander Stefan with the ultimate goal: